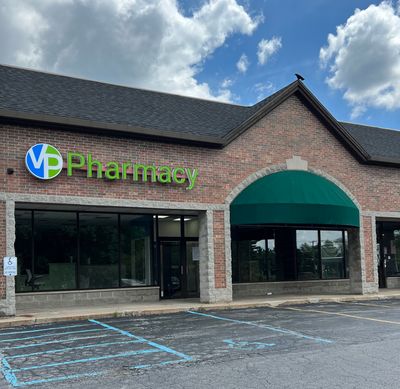 At Valparaiso Professional Pharmacy, we know you want to be in control of your health, time and money. That's why you need a pharmacy that provides you exceptional service. Unfortunately, large chain pharmacies are often crowded and rushed, leaving you feeling frustrated and helpless.

We believe that you deserve only first-rate pharmacy care. 

We understand how frustrating long wait times and rushed service can be, and we value your time and money. That's why our pharmacists and technicians aim to provide fast, efficient service, as well as one-on-one consultations anytime you have questions. With over 96 years of combined experience, we bring you the finest pharmacy care in Valparaiso.

It's easy to get first-rate care! Simply bring in your new prescription, or follow these easy steps to transfer your prescriptions from a different pharmacy. 

1. Provide your information. Give us a quick call or fill out our online form.

2. We transfer your prescription. We call your previous pharmacist so you don't have to.

3. Pick up your prescription. The majority of prescriptions can be ready in minutes

Transfer your prescriptions, or bring in a new prescription today! Stop wasting your time in a busy waiting area, and instead get the fast, consultative pharmacy care that you deserve.